WuBB Tour 7: devilish stones and the highest mountain in the Haard
It starts at the Datteln, Schleuse Ahsen bus stop, which you can reach with line 288. From here you hike, past the Teufelssteinen, for 9 km on the Hohe Mark Steig to the Stimberg, which at 157 m is the highest elevation in the Haard forest area. It's time for a break! Then you go back on the hilly path through the woods. After about 7,8 km you will see a small pond, here is the nature reserve "Brinks Knapp", always a nice motif for a souvenir photo. A short time later you come to the turn-off to Marl Sinsen, here you turn left and get to the Marl Sinsen train station after 14 km via the X2,8 or with the help of the black and yellow signs.
Tips for on the go:
Felstones, time for a story
Stimberg – circular trail with information or a picnic
Stop at Mother Wehner for a delicious meal or coffee and cake
Way back:
There are connections every half hour from the Marl-Sinsen train station.
All current connections can be found here: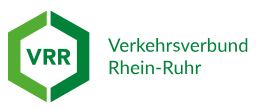 https://www.vrr.de/de/startseite/
Or the smart number for bus & train: 01806 50 40 30 (subject to a charge)
Map