WuBB-Tour 6: From the Ruhr area to the Münsterland - with a magnificent color change
You start at Marl-Sinsen train station. From here, a 2,8 km long access path is signposted with yellow and black signs via the X14 to the Hohe Mark Steig. When you get there, walk in the direction of Haltern am See. It goes through the Haard, the largest contiguous forest area in the northern Ruhr area. After 7,2 km you will come to the Rennberg fire watchtower. Here you have a fantastic view from above, enjoy it! It continues for 10,6 km to the lake panorama of Haltern am See. You pass a charcoal burner's hut, cross the Lippe with the "Maifisch" ferry with your own muscle power and cross the Westruper Heide, a true blaze of color in August!
Tips for on the go:
Picnic break at the Rennberg fire tower
Lippe ferry Allis shad (April to October)
Ice path in the Westruper Heide
Stop at Jupp's adventure beer garden
Climbing forest Haltern
Stroll through town or guided tour of Haltern am See
Way back:
From the end of the stage on the lake shore at Hullerner Strasse, the 900-metre-long access route to Haltern station is marked with yellow and black signs. From there there are connections every half hour.
All current connections can be found here: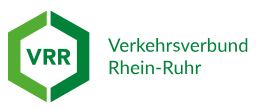 https://www.vrr.de/de/startseite/
Or the smart number for bus & train: 01806 50 40 30 (subject to a charge)
Map