WuBB Tour 5: Through the green into the blue
You start at the idyllically located Dorsten-Lembeck train station and are directly on the Hohe Mark Steig. You follow the magenta signposts east through beautiful forests. Plenty of time to dive in and take a deep breath! After 10,6 km you are at the Granat wildlife park, where you can take your well-deserved break. Then you walk another 12,8 km through forest and juniper landscape to Haltern am See, through the old town to the reservoir.
Tips for on the go:
Biological station of the district of Recklinghausen with a cozy cottage garden and changing exhibitions, about 2,5 km after the start
Wildlife park Granat with refreshment stop or picnic
Holtwicker juniper heath with refreshments in the cozy Uhlenhof
Haltern am See: Stroll through town, city tour "Look and swallow", numerous places to stop for refreshments, break at the lake
Way back:
From the end of the stage on the lake shore at Hullerner Strasse, the 900-metre-long access route to Haltern station is marked with yellow and black signs. From there there are connections every half hour.
All current connections can be found here: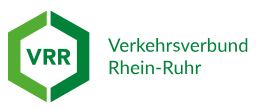 https://www.vrr.de/de/startseite/
Or the smart number for bus & train: 01806 50 40 30 (subject to a charge)
Map