WuBB Tour 4: Dream tour with castle, moor and animal observation
This route begins at the idyllically located Dorsten-Lembeck train station. You walk the Hohe Mark Steig for 12,7 km in a westerly direction. On the way you see the Lembeck moated castle and the Deutener Moor, until you get to the Rhader Kanzel after about 3,5 hours. With a bit of luck and a lot of rest, you have the chance to see the king of the forests there. Give yourself a break! Then you still have 7 km of hike ahead of you until you arrive in the beautiful town of Schermbeck.
Tips for on the go:
Lembeck moated castle with rhododendron park
Picnic at the viewing platform in Rhad
Stroll through Schermbeck or a cozy retreat
Way back:
With the RB 18 from the town hall of Schermbeck.
All current connections can be found here: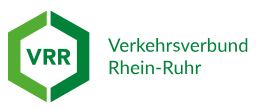 https://www.vrr.de/de/startseite/
Or the smart number for bus & train: 01806 50 40 30 (subject to a charge)
Map