WuBB-Tour 3: country outing through fields and forest with nice places to take a break
This tour starts at the "Hünxe Drevenack Schürmann" stop. From here you hike north for 4,8 km on the X13 hiking trail and get to the Hohe Mark Steig. Here you turn right and after 4,6 km you come to the Lühlerheim chapel, where there is a nice café for a stop. When you have replenished your energy reserves, continue on the Hohe Mark Steig through the twilight forest until another beautiful resting place awaits you after 6,5 km: The Jakobsbrunnen. In the end, the last 7,6 km will take you to the beautiful town of Schermbeck, where you can start your return journey from the town hall with the RB 18.
Tips for on the go:
Stop at Café Lühlerheide
Picnic at the Lühlerheim chapel
Picnic at the Jakobsbrunnen
City stroll in Schermbeck
Way back:
With the RB 18 from the town hall of Schermbeck.
All current connections can be found here: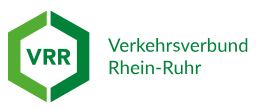 https://www.vrr.de/de/startseite/
Or the smart number for bus & train: 01806 50 40 30 (subject to a charge)
Map