WuBB-Tour 2: Nature - Culture Pleasure Hike
From the Feldmark train station, walk about 2 km on the hiking trail marked X1 until you reach the Hohe Mark Steig, which you follow for about 11,5 km. It goes across the country along the Issel, past the Bärenschleuse to the Otto Pankok Museum. It's time for a culture-enjoyable break! Then you walk about one kilometer further on the Hohe Mark Steig and then take the turnoff to the X13, which leads you over 5 km to Hünxe-Drevenack.
Tips for on the go:
Picnic and museum tour in the Otto Pankok Museum
Coffee and cake at Café Selders (plan an extra 500m there and back)
Way back:
The Schürmann stop in Hünxe-Drevenack takes you back to the train station. Since the connections vary seasonally, you should definitely check them beforehand!
All current connections can be found here: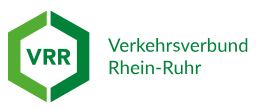 https://www.vrr.de/de/startseite/
Or the smart number for bus & train: 01806 50 40 30 (subject to a charge)
Map