Publications
Literature on the Hohe Mark Steig
Authors have their own view of the Hohe Mark Steig! This literature is available in bookshops for a fee.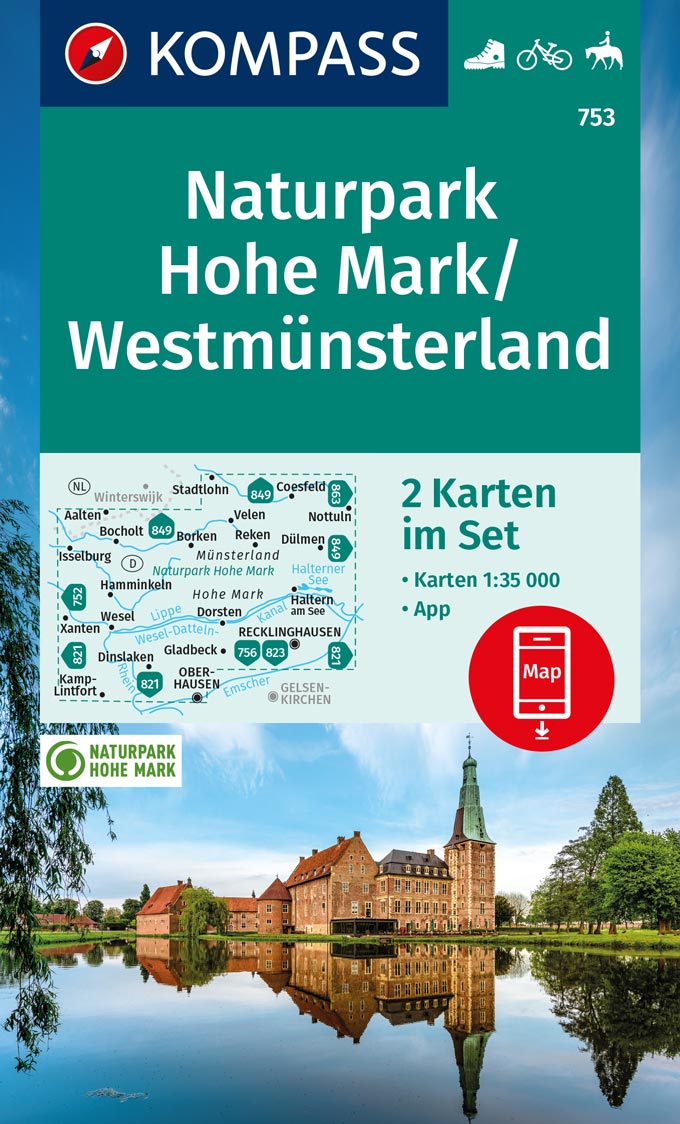 Hohe Mark Nature Park - hiking map
KOMPASS-Karte GmbH is reissuing its hiking map WK 753 "Hohe Mark Nature Park" with the current routes of the Hohe Mark Steig and the Hohe Mark RadRoute: it will be available in stores from May 2021 for €11,99. The GPS-precise hiking map convinces with its reader-friendly optics in the ideal scale of 1:35.0000 and the free compass hiking map app.
ISBN 978-3-99121-078-8
KOMPASSS-Karte GmbH
€ 11,99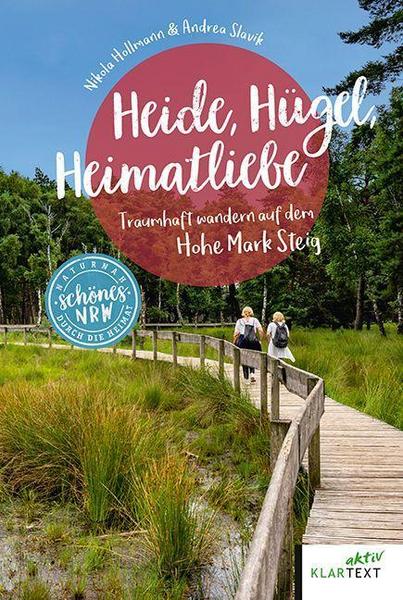 Heath, hills, love of home - fantastic hiking on the Hohe Mark Steig
Nikola Hollmann, Andrea Slavik
Why look into the distance? North Rhine-Westphalia has so much to offer: Impressive and varied landscapes, historical places, exciting industrial culture and lots of excursion destinations with relaxation potential!
The authors of the books from the "Beautiful NRW" series open up the Hohe Mark Steig in their own stages. Be inspired by fascinating photographs and real insider tips and rediscover your homeland!
ISBN 978-3-8375-2460-4
plain text publisher
€ 16,95