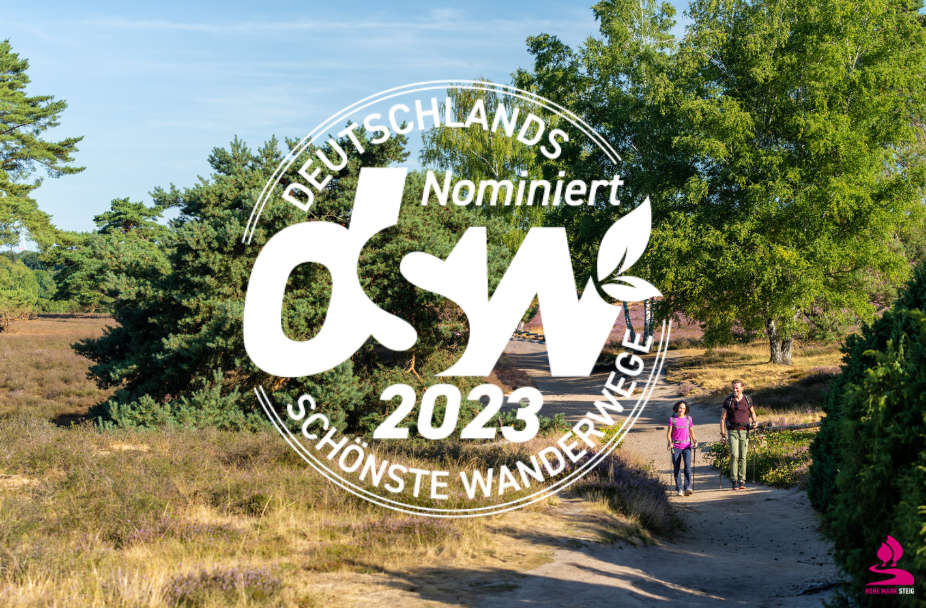 The "Wandermagazin" chooses every year "Germany's most beautiful hiking trails". We made it from almost 100 day and 25 multi-day tours to the nomination list, which we are very proud of!
But now we need find Support!
On January 13, 2023, the "Voting Studio" will open and voting will be possible on: https://wandermagazin.de/wahlstudio
Vote diligently for the "Hohe Mark Steig". and tell all the other nature lovers, hikers, and local patriots you know too!