Enjoyable hiking in stages - hiking guide and overview map of the Hohe Mark Steig published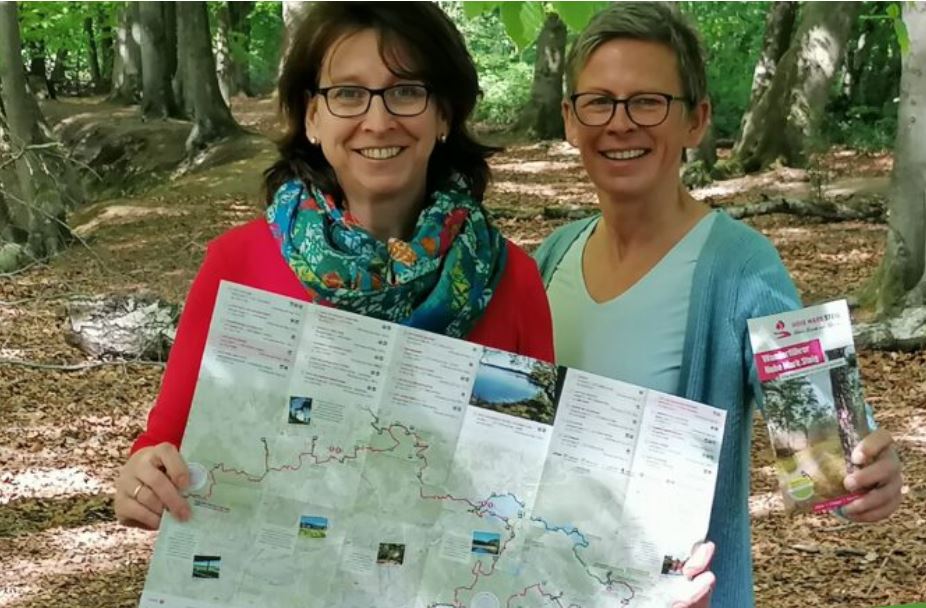 Hot off the press and in the first edition, the long-awaited hiking guide and an overview map of the Hohe Mark Steig have now been published.
There is concentrated information, short descriptions and beautiful pictures on a total of 44 pages.
In terms of content, the brochure entices you to climb the trail with panoramic experiences, deer areas, a sea of ​​color and rare species.
One thing in advance: All hiking routes are easily accessible and selected hosts take care of your physical well-being. Reading the hiking trail on the trail is also easy! For orientation
there are colored trail signs.
A nice, round thing are the Landstreifer. As circular hiking trails off the beaten track, they offer everything that makes a hiker's heart beat faster.
On the website of the Hohe Mark Steig there is detailed information and tips off the route as well as links to komoot for each stage and the wanderers.
Print and digital complement each other perfectly: simply scan and call up the QR code in the brochure.
Those who want to travel by bus and train will find a good solution from the Ruhr area in the WuBB tours. The handy overview map provides a first impression of the trail and helps with planning your personal hiking experience.

Hiking guides and overview maps are by no means only aimed at hiking professionals! Anyone who just wants to get out into nature will appreciate the offers just as much.
Anyone who loves nature, variety and being on the move should hike the Hohe Mark Steig bit by bit. Loosely based on Goethe: "You have only really been where you have walked".
On foot, across the Hohe Mark Nature Park and across three regions: the Lower Rhine, the Münsterland and the northern Ruhr area.
Hiking guides and general maps are available in all nature park tourist information offices.