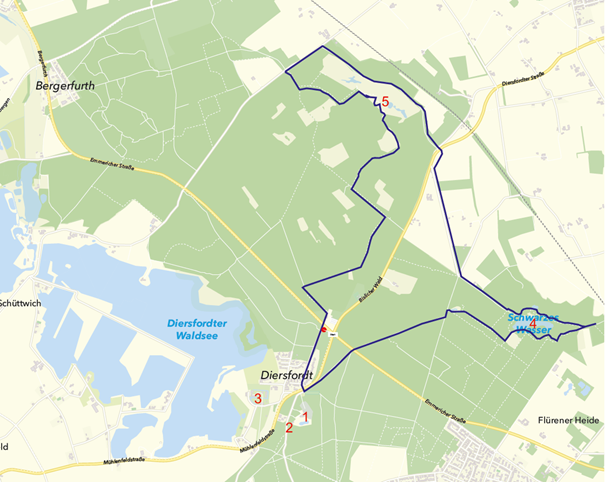 Guided opening hike to the Hohe-Mark-Steig in Wesel on 28.08.2021/XNUMX/XNUMX
When: 28.08.2021/10/XNUMX at XNUMX a.m.
Treffpunkt: Gasthof am Jäger, Am Jäger 1 in 46487 Wesel.
Tour length: 14 km
Description: Immerse yourself in the diverse and varied landscape of the Diersfordt Forest. The tour guide reports on the origins of the natural experience of the heather pond "black water" as well as the moor adventure trail and the stag beetle route. With a little luck, you might discover animals in the wildlife gate. If the group so wishes, a short excursion to Diersfordt Castle can be added. The start & end point is at the Gasthof zum Jäger, which offers the opportunity to stop and review.
Registration:
For up to 17 people at the city information center in Wesel (0281-203/2622, stadtinformation@weselmarketing.de). Participation is free!